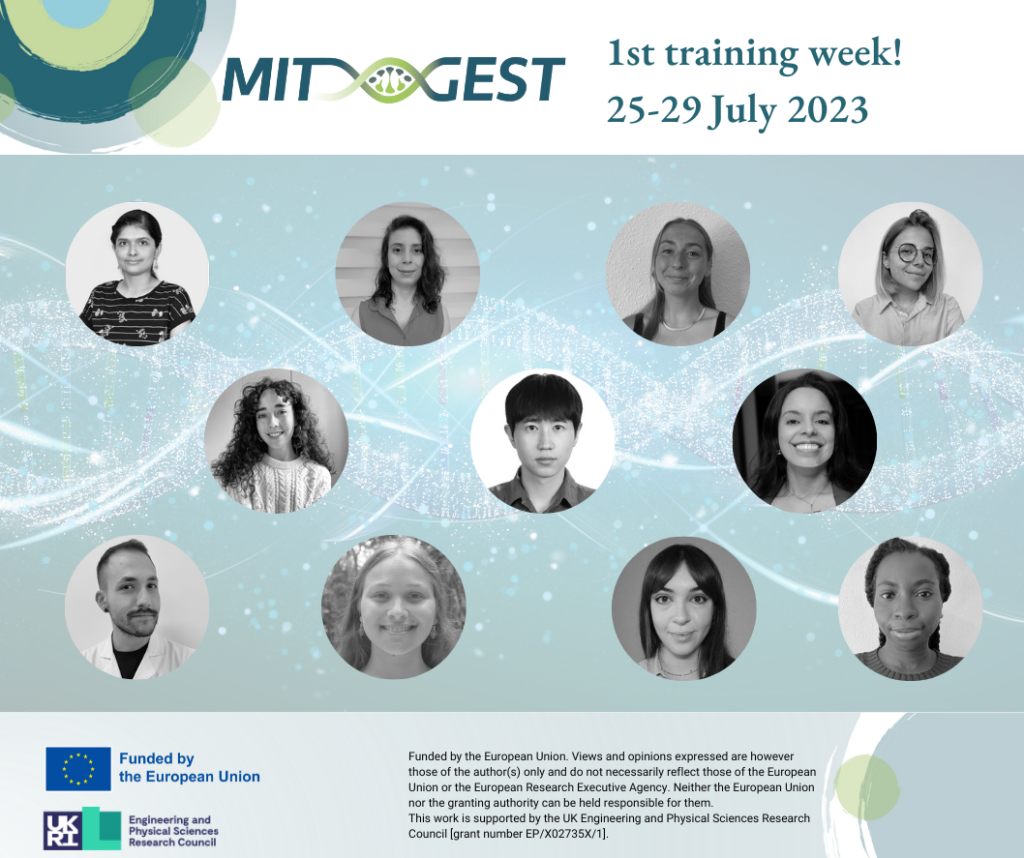 We are thrilled to announce the first network meeting of the MITGEST project! 
MITGEST, a cutting-edge Doctoral Network (DN), funded under the prestigious Marie Skłodowska-Curie Actions (MSCA) aims to advance the field of research on mtDNA maintenance and expression while providing training to 11 Doctoral Candidates (DCs). Our training program takes a fully integrated approach, bringing together world-class academic excellence in mitochondrial DNA (mtDNA) studies with private sector expertise in nucleic acid chemistry. By doing so, we aim to decipher the mysteries of mtDNA maintenance and expression, while advancing methods to analyse RNA and DNA metabolism in mitochondria.
But here's the real highlight: for the first time, our 11 thoughtfully selected DCs will gather in person for an unforgettable experience! 🤝
MITGEST DCs will participate in informative and insightful lectures, expanding their knowledge on mtDNA and damage and repair mechanisms, delving into Seahorse analysis in practical workshops, and even engaging in sessions dedicated to transferable skills that will empower them on their academic journey.
Hosted by the prestigious University of Udine in Italy, the 1st MITGEST training week is held from 25th to 29th July 2023. This vibrant week promises to be a true celebration of scientific exploration and collaboration, uniting the bright minds of early-stage researchers with diverse perspectives from different corners of the globe. Follow us on this remarkable journey as we embark on a week of knowledge exchange, hands-on workshops, and professional development! 
Visit soon for updates and key takeaways from the MITGESt training week.