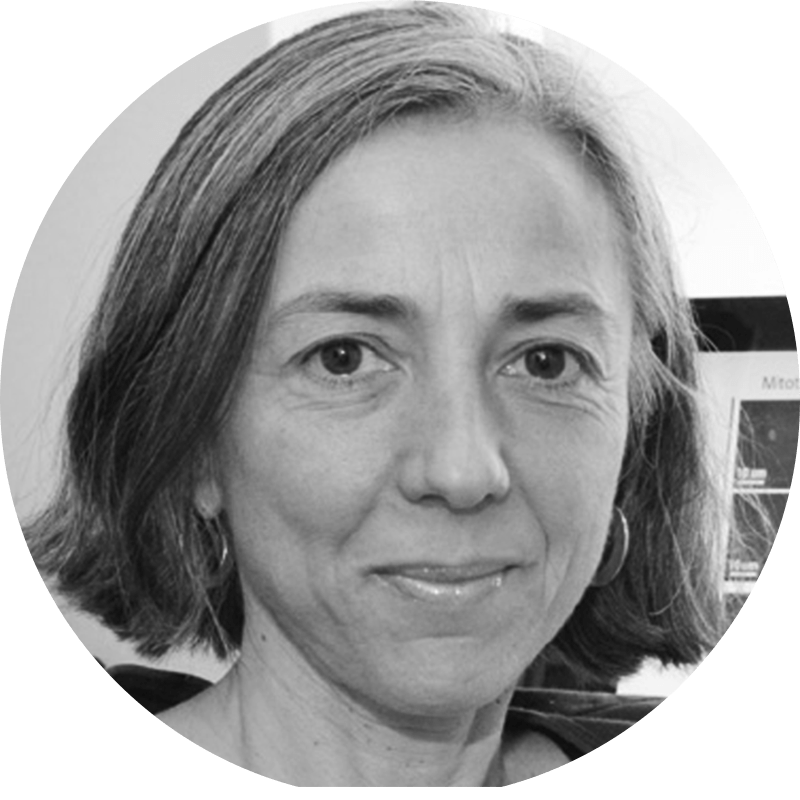 Prof. Antonella Spinazzola
Growing up as a child in a small village in Italy, I knew I wanted to be a doctor and a scientist from a very young age. However, it was only during my training as a Neurologist, working with patients affected by devastating metabolic and neuromuscular disorders that I realized that the way I could be most useful for these patients was to devote myself to research.
Prof. Antonella Spinazzola is Professor of Neuroscience and Mitochondrial Medicine at the University College London, Queen Square Institute of Neurology, London, United Kingdom.



Prof. Antonella Spinazzola is a physician scientist with over 20 years of experience studying the role of mitochondrial dysfunction in human diseases. Research in the Spinazzola group is focused on understanding how the DNA in mitochondria is maintained and how mtDNA dysfunction leads to cell and organ pathologies. Using a variety of model systems and cutting-edge strategies that integrate genetics, biochemistry, and molecular biology, the group aims to uncover new factors and processes involved in mtDNA metabolism; unravel the complex pathogenesis of genetic mitochondrial DNA diseases; elucidate how these molecular mechanisms relate to adult-onset neurodegenerative diseases and acquired liver diseases. The final goal is to identify potential new therapeutic approaches that can halt or reverse the progression of rare and common diseases in which mitochondrial dysfunction plays a role.
Prof. Spinazzola is supervising DC8 and co-supervising DC1 and DC6. 
Prof. Antonella Spinazzola qualified in Medicine from the Catholic University in Rome and she trained as a neurologist at the A. Gemelli University Hospital. As a junior doctor, working with patients with rare diseases, she often felt frustrated by inability to 'give a name' to the specific disorders and, even more, by the lack of treatment options. Therefore, following the completion of her residency, she embarked upon a research career determined initially to advance gene discoveries and later focused on unravelling disease mechanisms, confident that this was the best route to develop rational therapies.
During her career, Prof. Spinazzola worked in centres of excellence in Europe and the USA, such as the Houston Merritt Clinical Research Centre, Columbia University, New York, the National Institute of Neurology C. Besta in Milan, and Medical Research Council Mitochondrial Biology Unit, in Cambridge. In recognition of her sustained excellence in research, she has received a number of personal awards, including a Marie Sklodowska-Curie European Career development Fellowship, the prestigious MRC Senior Non-Clinical Fellowship and the Brain Research UK Senior Fellowship.
Since 2016, she has led the Mitochondrial Medicine Group at UCL Queen Square Institute of Neurology.