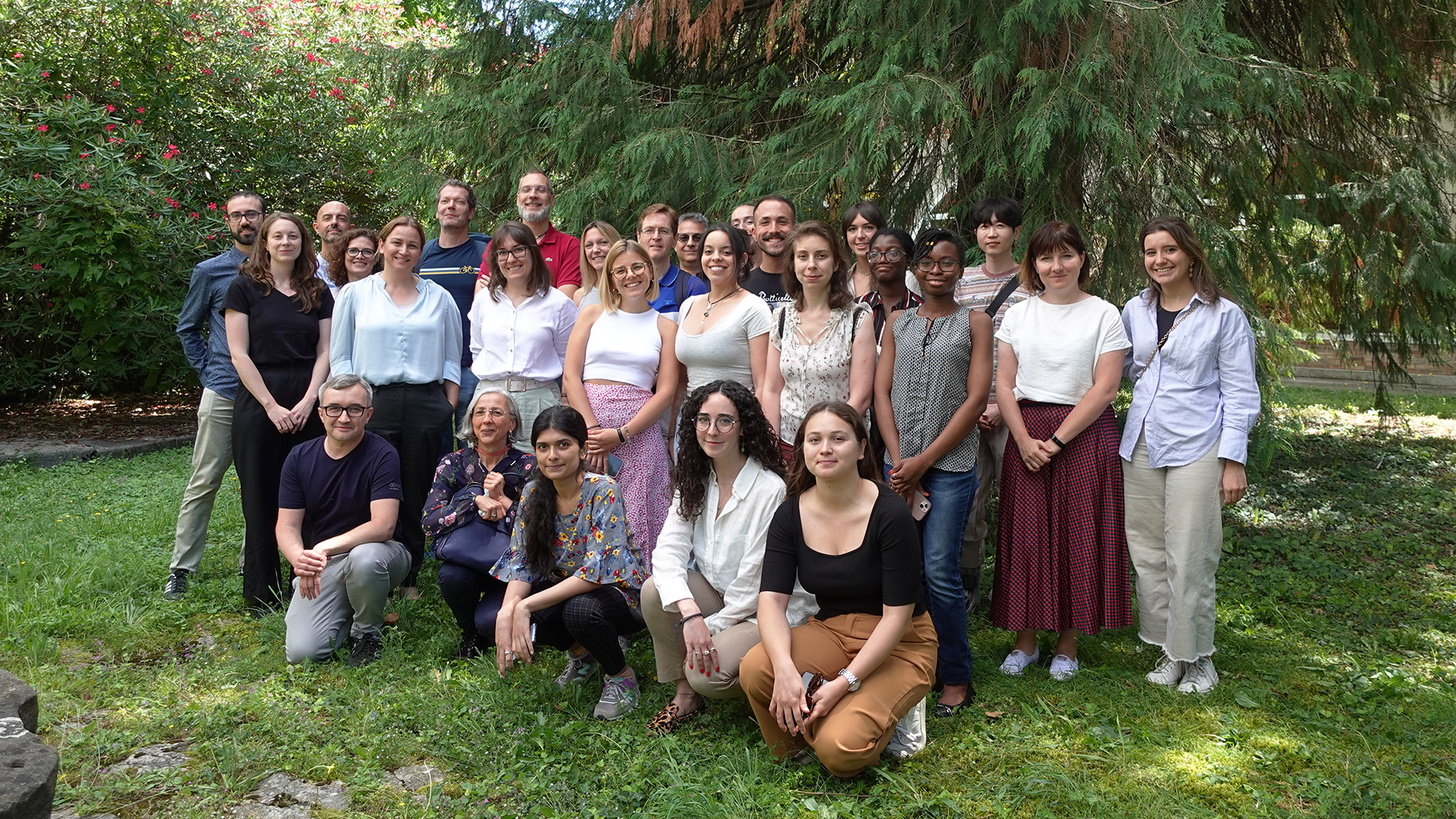 MITGEST network first training week welcomed Doctoral Candidates
Amidst an atmosphere of camaraderie and intellectual exchange, the first MIGEST network meeting hosted at the Università degli Studi di Udine from 25-29 July, brought together young researchers and experts in mitochondrial research from all over the world for a week filled with informative lectures, engaging workshops, and a lot of networking opportunities.
Following the introductory meeting, the next two days were dedicated to compelling lectures from experts in the mitochondrial field covering a broad range of topics from both an academic and an industrial perspective which led to interesting discussions among members of the network. This offered an invaluable opportunity for the DCs to broaden their knowledge and look forward to the amazing work they will be part of. In addition to project-specific content, the DCs also had the chance to learn more about science communication with an interactive workshop by Jacqueline Strehler and Joanna Plesniak from accelopment. The first part of the program concluded with a tour of the beautiful city of Udine followed by a lovely dinner where all participants had the chance to connect outside of the lecture hall and bid farewell to the PIs as the next few days were exclusively designated for DCs training.
In these next few days, the DCs had the chance to participate in additional workshops to further expand their scientific knowledge, discover new techniques, and acquire more hands-on experience. The first workshop was given by LUMICKS technology where the DCs were introduced to optical tweezers and joined a remote demo to see how the technique works in real life. The second workshop included both a theoretical part as well as a wet-lab part where the DCs learned about the Seahorse assay and its data analysis. And finally, the week concluded with a final workshop from CRAC/Vitae in which DCs were introduced to valuable tools that will help them engage in professional development.
Overall, the first MITGEST network meeting was a success. The event concluded with participants vowing to maintain their newfound connections and collaborate beyond the event to ensure ongoing knowledge sharing and collaboration amongst the members of the network. We thank all the participants for making this possible and we are looking forward to all the upcoming network events we will have in the future. 
Stay tuned for more updates from the MITGEST project and share our stories on social media.